I'm a fashion newbies… actually, I'm not even a newbie and I'm not even an amateur. I just don't understand anything about it, and even you guys know this by now! Shweta, has been talking about going to New York for the Fashion Week for the past… I don't know… month or so? And I've tried to be supportive, to the best of my abilities. I've been saying stuff like 'Oh yeah, it's going to be awesome!' or 'You're going to kill it there!'… which might seem like the right thing to say, but here's the thing… I don't actually know what Fashion Week is all about.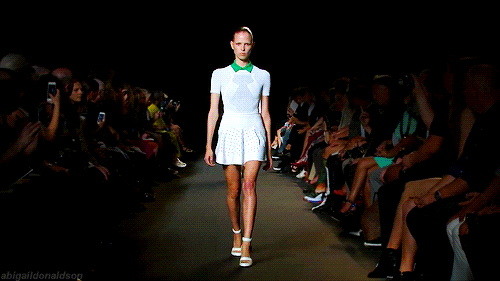 Like I know what it entails, but sometimes the non fashion part of me, which is 100% of me just doesn't understand it.  But here's my question: why do we need to have multiple fashion weeks? Like you've got New York, Paris, Milan and London. Why can't we just have one fashion week and call it a day?
Might make life a bit easier.
No?
Maybe it's just me.
I'll be the first to admit that if Shweta was taking me to New York with her for Fashion Week, I wouldn't survive. I would not.
There is NO WAY on God's green Earth that I would be able to survive an entire week of fashion events in heels! *shudder* Shweta is naturally equipped to handle these things because she's a star.
Well, I guess I'll just have to wait for her to attend NYFW and then explain to me exactly what it's all about!
Watch this space for more guys 🙂
Comments
comments