Hello all!
I know this started off as my quest to introduce to you the many different types of boyfriends we encounter in our lives. And it's still that. I think. But I have more exciting news.
I'm seeing someone… sort of. I think.
Okay, no wait. I am. I'm seeing this guy. Let's call him… Mr. Blue Eyes. There's no way I'm disclosing his name.
So here are the details:
We met at a friends party (yes, I have friends. I'm not a complete social pariah) and he's my friends husbands' colleague. He works in PR and we totally hit it off at this party When he asked for my number at the end of the night, needless to say, I was surprised and maybe even mildly excited.
Lets not skip out on the description: he's tall, which I love! He's got this killer smile and the physique ain't too bad to look at either, if you know what I mean 😉
Anyway, we went out on our first date last week and it was pretty… magical, I guess. He took me out for this wonderfully romantic dinner, followed by a long drive.
I know it doesn't sound all that much, but guys, the conversation was just… amazing. It went beyond the usual 'oh, what do you like to do in your spare time?' Like we talked about deep and intellectual things. I think Mr. Blue Eyes was trying to uncover all my secrets in one night, but I'm a tough nut to crack. He's going to have to do A LOT better if he wants to understand my full brand of crazy.
My point was that I'm not quite sure what category of 'boyfriend' Mr. Dreamy Eyes would fall under, but I guess it's a bit early to tell, no? We'll wait and find out.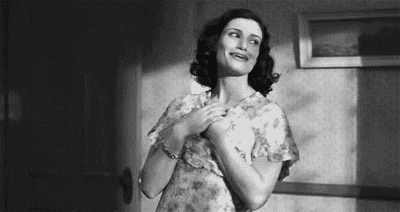 In the mean time, I'm going to enjoy the 'butterflies in the pit of my stomach' feeling every time he smiles that oh-so-sexy smile.
Until next time… stay empowered!
Comments
comments