I would say I'm fairly disciplined. But when I see my sister I am put to shame. She is a power to reckon with and, although younger than me, she is someone who really inspires me with her immaculate planning for everything. She's gets that from my parents. And even though I'd like to think I'm pretty disciplined and planned out, the three of them are a constant reminder that I ain't.  No I mean it.. my parents will tell me that everyday.
For those who feel a little laid back and always wonder on what is it that takes to be a tad bit more disciplined, these are some of the points you could probably include in your daily life. I did and they do work.
1. Rise Early
If you read any successful person's biography, they all say this.They all start the same. Wake up early and get things done. Hence, I started to do the same. I'm not an early riser by choice but trying to be by habit. I'm not going to lie, it is a little hard but I've grown to love the mornings. It's my time and there is something about early mornings that can be something that you could start getting used to. Try it. It ain't that bad.
2. Sleep on Time
If you have to wake up early then you have to have enough sleep to do so. One of the main points if you want to change about yourself has to be your sleep pattern. I was the person who took sleep really lightly. Slept when I felt like and at whatever time i felt like. Gradually, there came a point where I would wake up feeling tired all the time. Then I was nagged to sleep on time and to try it after an intense workout (will get to that later). So I did and it worked.  I've become this sleep psycho where, I don't care where I am, but I ain't pushing that body for the lack of sleep. Believe me, It's so worth it.
3. Make a list
Now this is something that I always did but in my head. My sister always does this. She lives by her diary. On a daily basis, it is the highlight of her day to tick off that point on their 'To-do' list.  I wasn't up to make that change completely. But, I have definitely started making a to-do list for bigger events of my life, like travelling or running my business. And yes, it is definitely helpful.
4. Exercise
Anyone who knows me, knows I'm not a workout person, so this change was the toughest for me!! So now consciously I have to push myself and take myself to Pilates or a walk.  And yes, I know I know, it's all good for me and the endorphins and the fitness freaks around the world make you feel bad as it is.. and the outfits I can get into and the feel good factor .. and ..and .. and. I know it all. Still, for someone who's not into fitness, this is a struggle. Anyhow I do try and put in atleast an hour of workout in my daily schedule and so far it's okay. Yes there are days that I skip but mostly I try not to.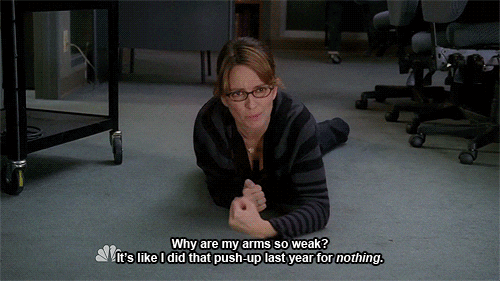 5.Cut down on the social life
In my line of work, there is only one thing that works ..umm apart from all the handwork and perseverance….networking. And networking is brilliant because it helps you meet all sorts of interesting and fun people but most times it requires to make small talk.. okay.. I'm kidding, ALOT of small talk. Therefore, in order to bring in a little discipline, I had to cut down on a lot of social gatherings. FOMO? Not at all… JOMO?? Definitely!
For those who aren't familiar with the millennial jargons FOMO- Fear Of Missing Out. JOMO- Joy Of Missing Out. Ya. Don't Ask.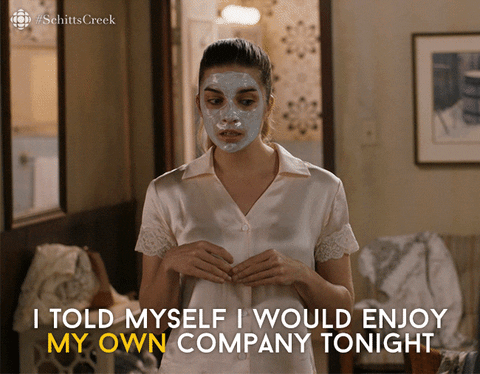 Comments
comments