First it was Kate Middleton and now its Meghan Markle who's giving us some serious fairy tale goals where if you believe, a prince will be there at the end of a story!
Prince Harry and Meghan Markle have announced their engagement and we couldn't be happier! Since we know most of what Prince Harry's life has been like, thanks to all the spotlight, we need to know more about our beautiful Princess to be.
So you fondly know her as Rachel Zane from her famous character in Suits, but we bet here's what you didn't know about Meghan Markle!
1. After 8 decades, Meghan is the first American to marry into the Royal Family.
Wallis Simpson, an American socialite, had married the Duke of Windsor in 1937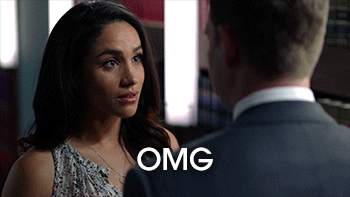 2. She was a freelance calligrapher.
Meghan worked as a professional calligrapher and actually did the invitations for Robin Thicke and Paula Patton's wedding.
3. She was a Game Show Model
On the very famous show, Deal or No Deal, Meghan was a briefcase model then.
4. She got a major dish soap commercial to change its tagline at age 11 !
A major company's dish soap commercial had a tagline; "Women all over America are fighting greasy pots and pans". At a young age, Meghan decided that didn't sound right. She wrote a letter to the company, Hillary Clinton and Nick News anchor Linda Ellerbee. Months later, the company changed that line to "People all over America are fighting greasy pots and pans!"
How cool is that!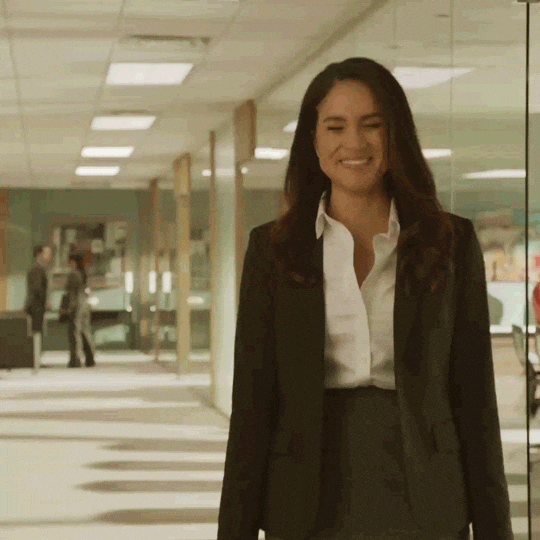 5. She has a degree in Communications
Beauty and brains – we love!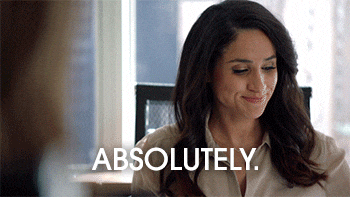 6. Ellen DeGeneres asked her to adopt a dog  and she did!
Although Meghan didn't know Ellen personally, she happened to pass by her at a rescue shelter when the popular talk show host asked her to "take the dog" and so she did! She now has a Labrador/Shepherd named Bogart.
7. She had a Lifestyle Blog.
She started her own page posting all things she loves from food to flowers!
8. Meghan is not her first name!
Her full name is Rachel Meghan Markle ! She decided to use her middle name when she joined the showbiz. Coincidentally, Rachel is the name she is most known for as that is her characters name in Suits!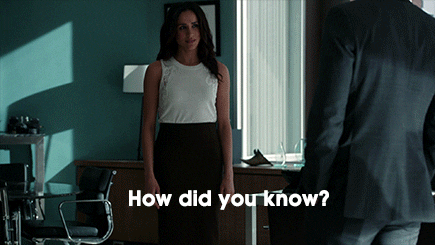 9. She has inspired a major trend in the Plastic Surgery world!
Post her arrival on the show, a lot of women love her nose and plastic surgeons have said that her nose is the most copied nose they have re-done on many women.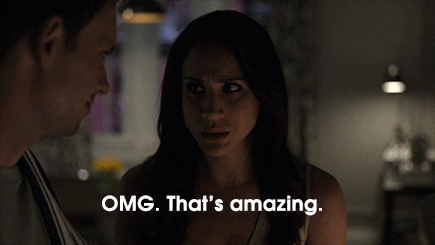 10. Meghan & Prince Harry are cousins!!!!
Wait! Don't freak out yet.
According to a genealogical investigation, High Sheriff of County Durham Ralph Bowes in the 15th Century is actually the great, great, great, great, great, great, great, great, great, great, great, great, great, great grandfather to both of them! But if you probably look back enough to the Middle Ages, then everyone was related in some way or the other.. so not so scandalous!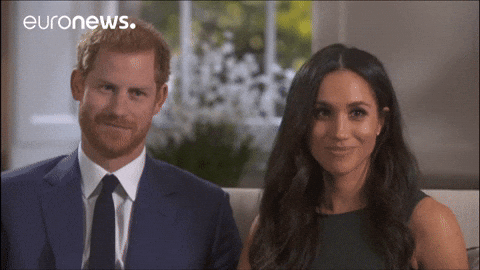 Well here's wishing the Royal couple their happily ever after!
Comments
comments